The Culture Diagnostic Assessment
Be proactive in learning about the collective
experience of your employees. The results will help you align your vision and your strategic direction.
1. Survey Employees

Use 30 questions to assess if your employees are aligned with your organizational values.
2. Evaluate
Scores

Use the scale at the bottom of the assessment to identify your next steps. Focus on questions that consistently scored low throughout your organization.
3. Implement Change

Based on scores, use the other resources on our site to begin with defining, diagnosing, planning, or sustaining your culture.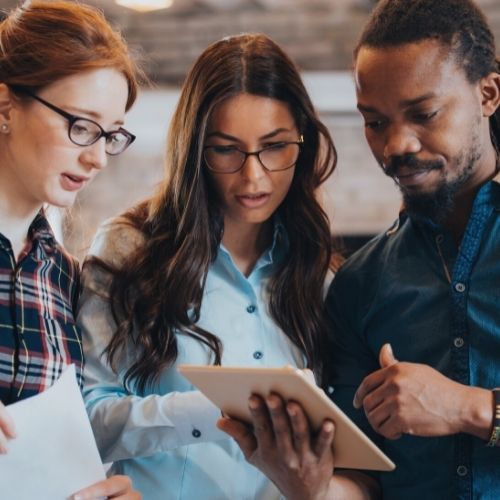 What You Get
A scorable tool for assessing culture from a "we" perspective. Understand the behaviors currently expected of people, discern the impact of your culture on your employees, and establish a direction for culture change.

It's Time to Learn How Your Team Sees Your Culture