Methodology
Get the IO Advantage
Ideal Outcomes is the driving force behind healthy organizational cultures. Discover what makes us special below.
The culture curators that help you breathe life into everything that makes your organization unique.
Why Ideal Outcomes Exists
Defective organizations are everywhere. No organization, whether you are 20 or 2,000 employees strong, is completely immune to the effects of an unhealthy culture
.
Here are the common ailments of these organizations:
Ineffective, even detrimental siloing,

Hostile work environments,

Lack of employee-perceived value,

And low levels of diversity and inclusion.
Worse yet? These ailments bleed into the financial performance of organizations.
Here's what happens in companies with toxic organizational cultures:

Collectively, these companies are
16%
less profitable.


Culture drives growth. Culture cannot be imitated. Culture is the difference between good organizations and great ones. That's the power of culture.
What Ideal Outcomes Brings to the Table
IO has been working with mid-cap companies for over 20 years as strategic change consultants. We've helped hundreds of companies address the opportunities in culture change, and helped them deploy strategic programs to evolve their culture.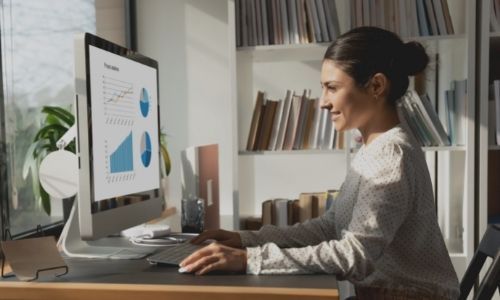 1. Define Culture
What is your vision? What is your purpose? What are your core values? Does your current culture promote the values you need to achieve your vision? If not, what values do your teams need to exemplify? What will that resulting culture look like?

Culture is your identity. Not only does it depict how employees within an organization see themselves, but also how the rest of the world sees your organization. We seek to answer these questions (and more) so that you can clearly articulate the values that will frame your desired end-state culture.
2. Diagnose Culture
Once we have clarified the desired end-state, it's time to perform an unbiased assessment of your current state. The goal of this stage of development is to form a holistic view of the current company culture from every employee level and every location under your brand.


To do this, we work with you to perform comprehensive assessments of company policies, communication styles, codes of conduct, office settings/design, and organizational structure.
3. Plan Culture
Once we have identified the end-state and clarified the current state, we work with you to schedule and coordinate the actions required to close the gap. Your culture can only evolve if it becomes perfectly aligned with your overarching business strategy.


In order to facilitate this, our planning stage includes the embedding and integration of culture strategies into our processes and people strategies, that can be leveraged by HR teams.
4. Measure Culture
Without accurate tracking and benchmarking, it can be difficult to assess whether your culture change is driving business outcomes.

Based on your unique culture strategy, we design performance metrics that can be reported on frequently to ensure progress towards the desired state. This ensures accountability and allows for quick course correction if objectives are being missed.

In addition, we provide behavior-based coaching to company leadership, build internal champions/change agents, and closely monitor progress towards change goals.
5. Sustain Culture
Culture change is no small feat. And culture work is never done. Culture is a living thing, and it needs to be upheld and embodied by every member of your organization. Once systematic culture change has been achieved, you must work hard to sustain those changes.


We help you sustain your culture change with ongoing consulting and directives so that you can hire for culture fit, and empower employees of all ranks to become culture officers.
Next Steps
If you are a senior leader in your organization, then culture health is your responsibility. You've seen the costs and you know the risks. It's time to take action and drive strategic culture change at your company.

If you're ready to unlock your growth potential and invest in a culture evolution strategy that will last, then contact us today to start the conversation.